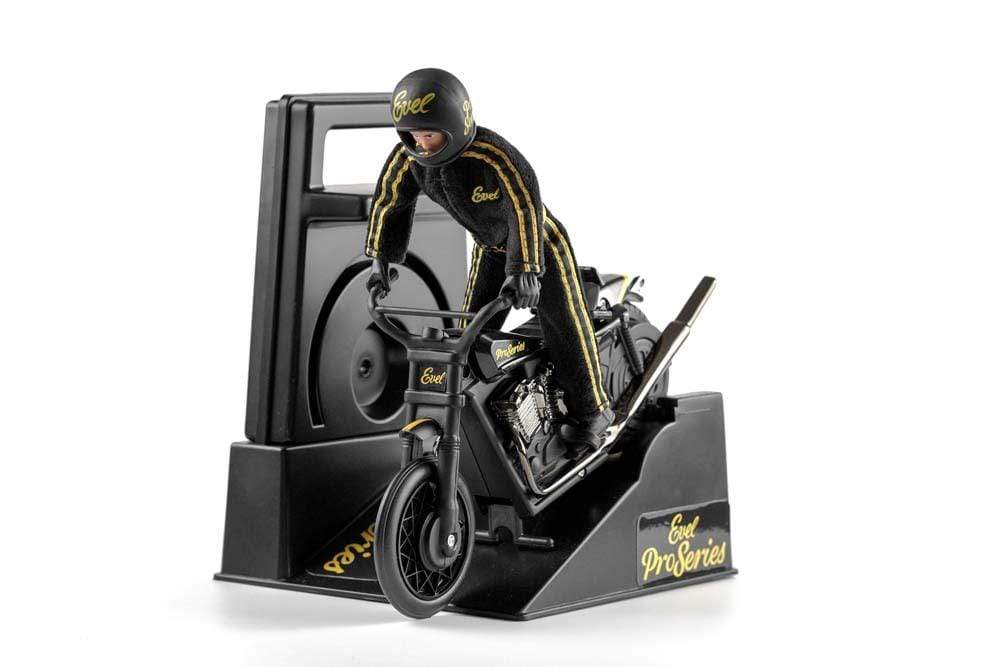 Evel Knievel Stunt Cycle - Pro Series
Sold out
Original price
£65.00
-
Original price
£65.00
We are very excited to introduce the Evel Knievel Pro Series Cycle… 54 years in the making.  Inspired by a 1967 Evel Knievel Jump at Ascot Park in Gardena, California.  The Evel Knievel Pro Series is guaranteed to be the fastest production cycle that can jump further, ride faster, and nail the target with precision and class. The Evel Knievel stunt cycle has been redesigned from the ground up featuring a new sleek design with matte black and gold accents. The upgrades don't stop there.  Taking a look under the hood will reveal an enhanced NSK Axle, specialized bearings, a reinforced chassis, new updated internal gears and a sleek new look to the launch ramp all encased in a fabulous magnetic gift box. To top it off, it includes one of the only photos of Evel from that day in 1967 at Ascot Park.
Pros review the Pro Series:
Reviewed by the most esteemed professional Evel Knievel cycle enthusiasts with rave reviews from each including 7inch Daredevil, Chad Copess and  EVEL O'SIX Cameron Grubert. 
Evel Knievel Pro Series from on Vimeo.